Customer Reviews and the Latest Updates via Social Media
We love hearing that our guests have had a great stay and/or a good time on the water. Below are a few selected reviews from Facebook. We encourage you to visit our page to read many more. You can also find reviews of the camp and our guide service on TripAdvisor.
Please scroll down for photos and reports via our Facebook and Instagram feeds.
The trout bite is on! Capt Matt Lee took our guests out yesterday and whacked 'em! @coderedfishingcharters #waterfrontaccommodations #aplacetostayonthelagoon #privateboatramp #privatecharters #diyfishing #mosquitolagoon #redfish #floridafishing @yeti @costasunglasses @simmsfishing @patagonia @nautilusreels @gloomis #cca #sightfishing #skiffshop #catchandreleaseredfish #gatortrout #hellsbay #minnkota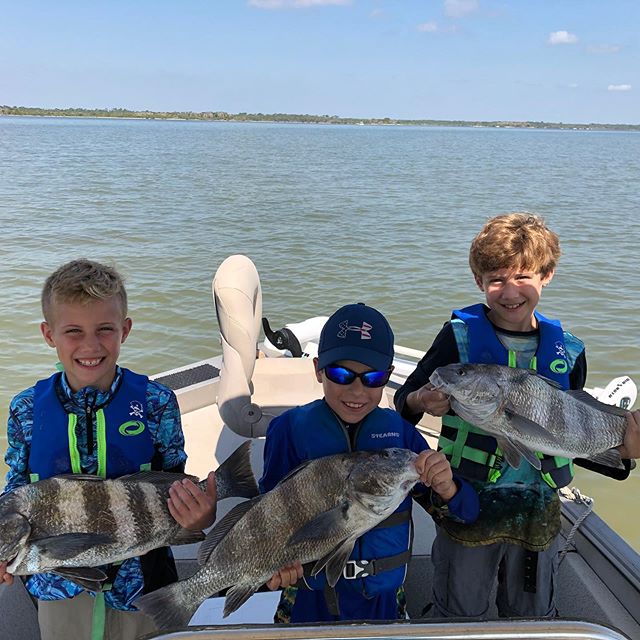 Our Memorial Day Weekend guests had a great time! The black drum were on as well as the reds and trout. These kids will remember fishing trips like this for life! @joycemerrtt @caseymerritt travis merritt #waterfrontaccommodations #aplacetostayonthelagoon #privateboatramp #privatecharters #diyfishing #mosquitolagoon #redfish #floridafishing @yeti @costasunglasses @simmsfishing @patagonia @nautilusreels @gloomis #cca #sightfishing #skiffshop #catchandreleaseredfish #gatortrout #hellsbay #memorialdayweekend
Guests Ethan Yee and friends tore up the trout. The trout bite is on! #waterfrontaccommodations #aplacetostayonthelagoon #privateboatramp #privatecharters #diyfishing #mosquitolagoon #redfish #trout #floridafishing @yeti @costasunglasses @simmsfishing @patagonia @nautilusreels @gloomis #cca #sightfishing #skiffshop #catchandreleaseredfish #gatortrout #hellsbay #minnkota
Morning! Evening shot, somewhere in Florida! It's hard nowadays to find the "Road less Traveled" but you might get lucky and find it uncrowded. Lol! #fishingadventures #waterfrontaccommodations #aplacetostayonthelagoon #privateboatramp #privatecharters #diyfishing #mosquitolagoon #floridafishing @yeti @costasunglasses @simmsfishing @patagonia @nautilusreels @gloomis #cca #sightfishing #skiffshop #catchandreleaseredfish #gatortrout #hellsbay
It's Friday! Have a great Memorial Day Weekend! 🇺🇸 #waterfrontaccommodations #aplacetostayonthelagoon #privateboatramp #privatecharters #diyfishing #mosquitolagoon #redfish #floridafishing @yeti @costasunglasses @simmsfishing @patagonia @nautilusreels @gloomis #cca #sightfishing #skiffshop #catchandreleaseredfish #zmanfishing
Fun morning on the Lagoon with 85 yr old ex-Keys guide Skip Soule. Guiding and fishing in the Keys back in the 70's, can you imagine?!! ##waterfrontaccommodations #aplacetostayonthelagoon #privateboatramp #privatecharters #diyfishing #mosquitolagoon #redfish #floridafishing @yeti @costasunglasses @simmsfishing @patagonia @nautilusreels @gloomis #cca #sightfishing #skiffshop #catchandreleaseredfish #gatortrout #hellsbay #minnkota